So, thanks to Xale I'm now posting my art and photographs on the forum here.
I'll start off with a few photographs of my drawnings
(yes, I know, I'm an idiot for thinking that's funny, but anyway, it is
)
This is a drawning I made at school. Just forget about the two little puppets on the picture, and look at the room around it. (I basically spent weeks on the room, and then I thought 'oh right, you were supposed to draw people in it too...')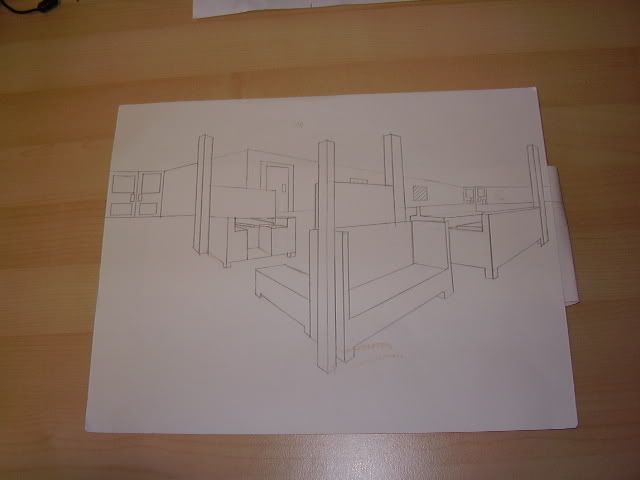 This is again a drawning from school, this is actually what our main hall looks like from a certain point (although they did move around the benches). The subject was 'perspective'.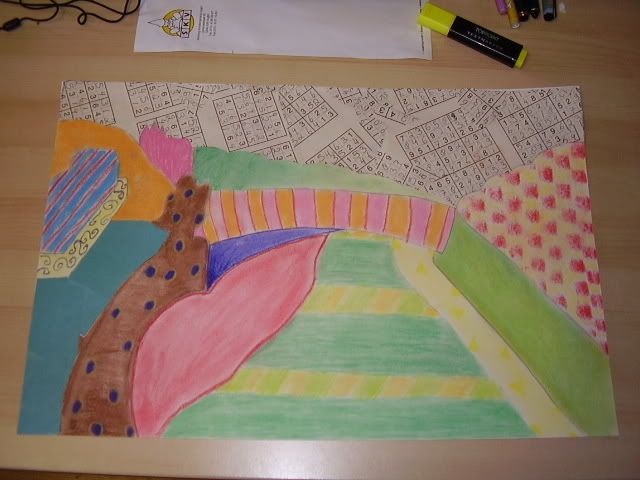 Another school drawning. This was supposed to be an 'abstracted' photo, can you guess what the original picture was?